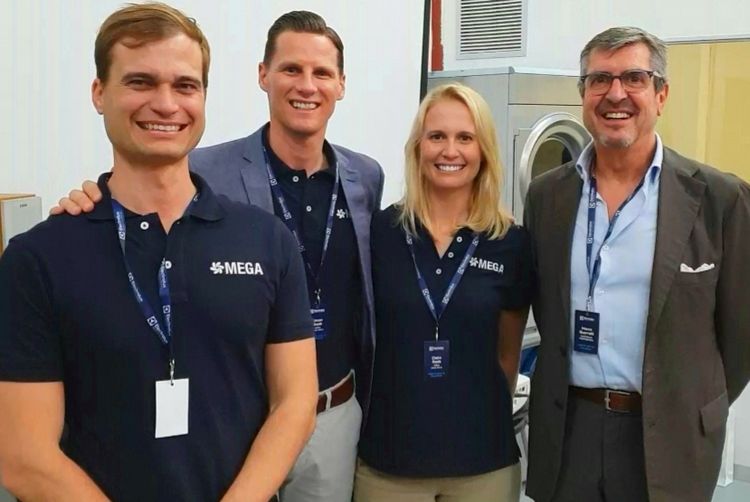 MEGA INTRODUCES NEW MD
20 December 2019
MEGA is delighted to announce the appointment of our new MD, Simon Raab, who will be taking over from Gavin Melvill, who retired in September. Gavin and Brett Melvill started MEGA in 2006 and have built it into the success that it is today. With Gavin's retirement the company was looking for the right person to fill his role.

Simon joined existing shareholder Brett Melvill and the rest of the MEGA team on the 1st November and brings with him over 20 years in business experience and many years of expertise in running a successful business with over 200 staff. With a tertiary education in marketing, a background in the Oil & Gas and Property industries, an eye for detail and a flair for sales and marketing, Simon is the right fit for the company and Brett is excited about the new addition to the MEGA team. "Simon is someone that I have always wanted to join our company, but we've never had the opportunity to get him involved, until now. He is an experienced leader, gifted speaker and someone who we are thrilled to have at MEGA. The timing is right now and I am excited about the skillset that he brings to our dynamic team"

Raab added: "Joining Brett and his fantastic team at MEGA, is an enticing opportunity for me and one that I had to grab. I know that I can add value to the company and I believe that Brett and I will make a great partnership together. 2020 is going to be an exciting year for the company, with new appointments planned and additional showrooms pipelined for Johannesburg and Cape Town"

Simon can be contacted on 031 563 7273 or simon@megalaundry.co.za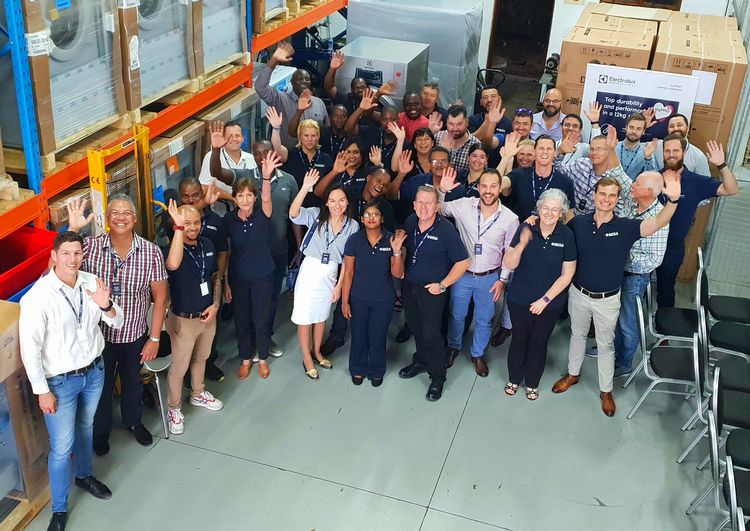 Electrolux's New Product Launch in South Africa
17 December 2019
Earlier this month, we had the privilege of hosting the first launch in Africa, for Electrolux's Line 6000, the new generation of industrial laundry equipment, and My Pro XL commercial equipment.

The Electrolux Vice President, Area Manager, Product Mangers from Italy and Sweden and our colleagues from around Africa, joined us for extensive theoretical and practical training, which was very well received by all who attended.

We thank our partner Electrolux, for taking the time and making the effort to visit us.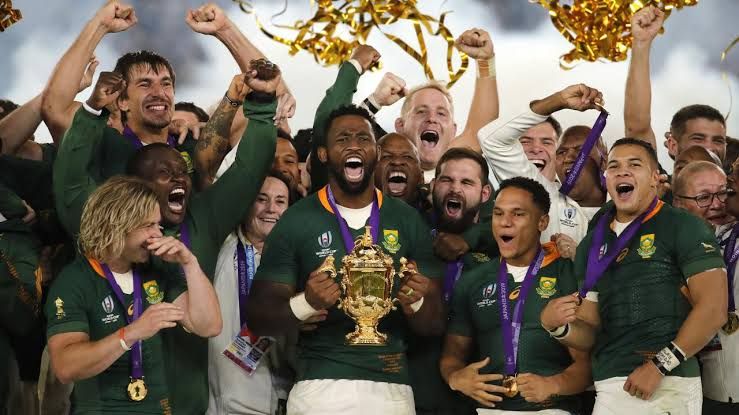 Congratulations to the Bokke!
2 November 2019
Congratulations to the Bokke! #strongertogether
Recent Installation
1 November 2019
Recent Installation
02 x W5180S - Electrolux Industrial Washers, 200G, 20KG
02 x T5550 - Electrolux Industrial Dryers, Axial Airflow, 30KG
01 x E200.30T - GMP Flatwork Ironer, 2M, Tenax
02 x SDI - Electrolux Smart Dosing Interface

Reason
This new hotel wanted to install their own ON Premise Laundry and ensure they have full control over this critical part of their business. Not only does our equipment lead the market in efficiency, items processed last longer and the guest experience is significantly enhanced.
Recent Installation
24 October 2019
Recent Installation
04 x PW9C - Electrolux Industrial Washers, 300G, 9KG
04 x TK - Electrolux Token Vend Kits

Reason
This customer decided to upgrade their old commercial top load equipment and install industrial front load washers, improving wash results, reducing water and chemical usage, while using less energy in their dryers, due to high extraction rates. Industrial equipment is also designed to last 30'000 cycles compared to 10'000 cycles in commercial equipment, so 3 times the reliability, reducing breakdowns and maximising vend returns.

Loading...
Thanks for reading, check back soon for more articles...